Byla jednou jedna žena, říkejme jí třeba Lenka. Milovala tanec, čerstvé květiny a procházky po lese. Rodiče jí vždycky říkali, že se musí dobře učit, aby byla v životě šťastná.
Byla hodná holka, ty jsou totiž milováníhodné, a tak vystudovala se samými jedničkami gympl. Rodiče jí řekli, že nejjistější peníze bude mít ve státní sféře, a tak šla studovat dál a stala se z ní úřednice.
Den co den chodí znuděně do práce, setkává se s protivnými lidmi. Sem tam si koupí do vázy čerstvé květiny a těší se na víkend, až si zajde zatančit a projde se po lese.
Vyrostla v iluzi, že když bude hodná holka, bude mít ve svém životě lásku, radost i štěstí. Místo toho jí už táhne na třicet, s přítelem se po večerech znuděně dívají na televizi, a i kdyby byla sebehodnější, má den ode dne víc a víc pocit, že ji nikdo nemá rád.
Tak takhle sis to představovala?
Tohle je ten dospělácký život plný svobody?
Nemělo to být náhodou jinak?
Jenže tancovat, vázat kytky a procházet se po lese a dělat věci, při kterých cítíš život v každé buňce, to je jen takové flákání. Hodná holka pracuje, je užitečná a má své jistoty.
Hodná holka nechce hodně peněz a už vůbec ne za něco, co ji baví. Ale tuší, že je z toho cesta ven, tak ráda by své záliby přetavila v podnikání. Ale jde to vůbec…?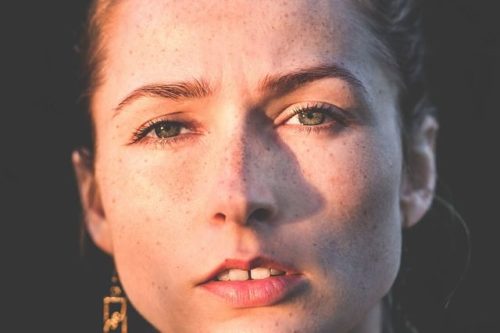 Povědomé? Pak vám možná budou povědomá i tato tvrzení:
Když budu dělat něco, co mě baví, zaručeně budu vydělávat peníze. Když mám pro něco vášeň a nadšení, peníze přijdou samy.
Když budu dělat něco, co mě baví, nemůžu tím nikdy vydělávat peníze. Peníze a zábava nejdou dohromady.
Dva mýty, kterým často míváme tendenci věřit. Jak už samotné slovo mýtus napovídá, ani jedno tvrzení není pravdivé.
Kde je tedy ta pravda?
Dřív, než tedy sáhnete po návodech, které vám ukáží strategie a postupy, jak udělat z vašeho koníčku zdroj příjmů, podívejte se na to, KDO doopravdy jste.
Co vám v tom, dělat to, co vás baví, brání?
Jaká rozhodnutí ve vašem dětství a dospívání vás dovedla k tomu, že je náročné udělat z vašeho koníčku zdroj příjmů?
Proč je normální chodit od osmi do čtyř do práce, kterou nenávidíte?
Kdo vám to řekl? Proč nad tím vůbec přemýšlíte?
Proč prostě rovnou nejdete a nežijete naplno?
Jsou přeci tisíce lidí, kteří své koníčky ve zdroj příjmů obrátili. Měli štěstí? Talent? A nebo se prostě rozhodli, že jejich vášeň je tak obrovská, že budou danou věc dělat, ať to stojí, co to stojí? Že prostě najdou cestu…?
Až se dostanete hluboko pod povrch tam, kde jsou vaše limity, omezení a strachy, až je uvidíte a postavíte se jim čelem, až uvěříte, že váš koníček může být vaším zdrojem příjmů a nejen, že může, ale že uděláte cokoli bude potřeba, aby zdrojem příjmů byl, pak je čas na to začít přemýšlet nad strategií.
Do Říma se dostanete krok za krokem
K vlastnímu podnikání taky. Není v mých silách odpovědět v jednom článku na otázku, na kterou někteří hledají odpověď týdny nebo roky.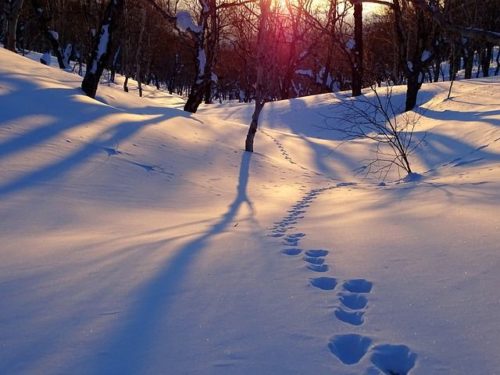 Zcela zásadní pro první krok je:
Přestaňte přemýšlet sami nad sebou a nad tím, co to přinese vám.
Ano, podnikání je úžasné v tom, že vám může do života přinést hojnost a seberealizaci, ale to jsou až důsledky. Základem každého podnikání je POMOC LIDEM.
Zeptejte se tedy sami sebe:
Jak tím, co mě baví a mám pro to vášeň, můžu pomáhat dalším lidem?
Co to lidem do života přinese?
Lenka z našeho příběhu by třeba mohla vytvořit službu, která by doručovala zaměstnaným ženám po celé zemi čerstvé květiny na jejich pracovní stoly. Mohla by přesvědčit jejich zaměstnavatele o tom, že čerstvé květiny dělají ženu šťastnější a šťastná žena pracuje rozhodně lépe než žena otrávená.
Taky by mohla vést kurzy tance v lese. V tanečních sálech to přeci dělá každý, ona ale bude jiná a spojí své vášně dohromady…
Jedna věc je něco skvěle umět nebo v tom mít vášeň, druhá je přetavit to v byznys. Osobně věřím, že každá oblast lidského života má potenciál pro podnikání.
Pokud něco nefunguje, pak není na vině špatně zvolené téma, ale špatně pojaté téma a špatně prodávané téma. Špatně promyšlený problém klienta na druhé straně, nepochopení potřeb a toho, že můj produkt má na druhé straně především pomáhat.
Následující myšlenku jste ode mě už možná někdy někde četli nebo slyšeli. Opakuju ji často, protože věřím, že je klíčová pro pochopení zákonitostí za úspěšným prodejem čehokoli.
Je důležité si uvědomit, že…
Lidé nenakupují proto, aby utratili peníze…
Pokud klient přichází na vaše webové stránky nebo vyhledá váš produkt či službu, s největší pravděpodobností nepřichází jen tak něco kupovat.
Proč tedy přichází? PROČ lidé nakupují nejrůznější produkty, služby, eBooky, online kurzy?
Už jste nad tím někdy přemýšleli?
ODPOVĚĎ JE JEDNODUCHÁ – CHTĚJÍ VYŘEŠIT SVŮJ PROBLÉM
Problémy a otázky lidí se obecně točí kolem 9 oblastí, kterým říkám 9 klíčů k zákazníkově peněžence.
A jsou to přesně ty důvody, proč si lidé kupují váš produkt nebo službu nebo proč se rozhodnou vám dát svůj e-mail a stát se součástí vaší databáze.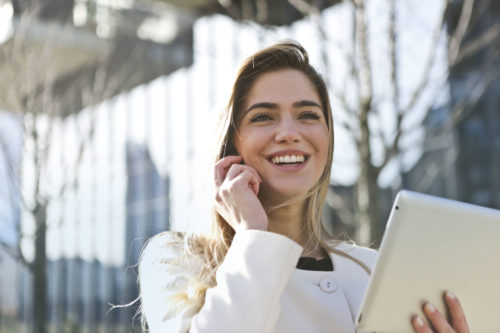 9 klíčů k zákazníkově peněžence
Lidé přichází na vaše webové stránky nebo vyhledají váš produkt či službu z těchto devíti důvodů, kterým říkám klíče k zákazníkově peněžence:
Vydělat peníze.
Ušetřit peníze.
Ušetřit čas.
Vyhnout se námaze. / Najít snadné řešení.
Vyhnout se fyzické bolesti. / Najít fyzické pohodlí.
Vyhnout se psychické bolesti. / Najít klid v duši.
Cítit se milováni, s čímž například nejen u žen může souviset i touha být krásná.
Cítit se oblíbení.
Pobavit se / mít zážitek / ukojit zvědavost.
Zákazníkova peněženka pak může být zamčená jedním z těchto klíčů, ale může to být také kombinace, a pokud svého klienta dobře znáte, tak víte, které klíče potřebujete, jen se je musíte naučit dobře používat.
Týkají se totiž v podstatě celého prodejního procesu, komunikace s klientem, copywritingu na webu i v reklamních materiálech, jednoduše celého marketingu…
Pochopení toho, jak pracovat s devíti klíči, je podle mě vlastně klíčové 🙂 pro úspěch v byznysu.
Lenka z našeho příběhu by cílila na zaměstnavatele žen. Díky tomu, že by těmto ženám doručovala čerstvé květiny na jejich pracovní stoly, zaměstnavatel by vydělával více peněz, měl by totiž šťastnější, a tím pádem produktivnější zaměstnance.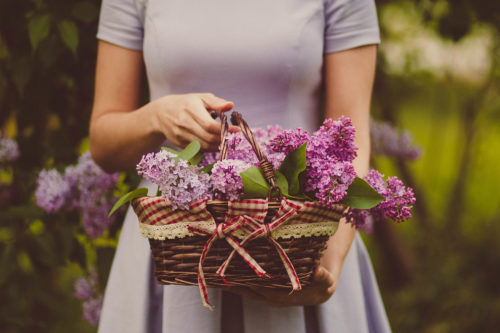 Ušetřil by tím rozhodně i peníze. Spokojená žena svou práci bude dělat mnohem efektivněji a s větší radostí. Možná bude i ochotnější mu naslouchat. Bude mít svého šéfa ráda, mluvit o něm a on se bude cítit oblíbený nejen u svých zaměstnanců, ale u každého, kdo o něm uslyší… A tak bychom mohli popustit uzdu fantazii a pokračovat.
Většina lidí dělá tu chybu, že se na tyto potřeby vůbec nepodívá.
Kloužou po povrchu, nejdou ke kořenům potřeb potenciálních klientů a toho, čím jim mohou obohatit život.
Projděte si tedy těchto 9 bodů a zkuste si odpovědět, zda váš produkt, služba, obor, nad kterým pro své podnikání přemýšlíte, plní u každého z nich nějakou funkci.
Dělat to, co nás baví, znamená jít přes překážky
Přejít přes ty překážky, které jsme dostali, a dojít ke svému poslání, ať je jakékoli, a uvědomit si, že pokud je něco, co děláme s vášní, co cítíme, že je ONO, tak pak je jedno, jestli to splňuje společenské podmínky na "jsem dost dobrá", plány našich rodičů, nebo dokonce naše vlastní plány.
Buď se rozhodnete, že budete cítit ve svém životě radost a naplnění a budete dělat to, co vás baví, nebo budete dělat věci proto, že díky nim dostanete svou stovku na hodinu, máte jisté zaměstnání, splnili jste sny svého táty, okolí s vámi souhlasí, nemusíte vynakládat moc energie navíc a tak dále.
Když si dovolíte dělat věci, které vás baví, cítíte při nich radost, máte v nich flow, cítíte v nich naplnění, pak je to první krok k tomu, abyste se v životě cítili šťastní.
Je to taky první krok k úspěšnému podnikání.
Protože až když jsme šťastní, můžeme být i úspěšní. Ne naopak.
Když navíc najdete, jak tím, co vám přináší radost, můžete pomáhat lidem, udělali jste ke svému úspěšnému podnikání další krok.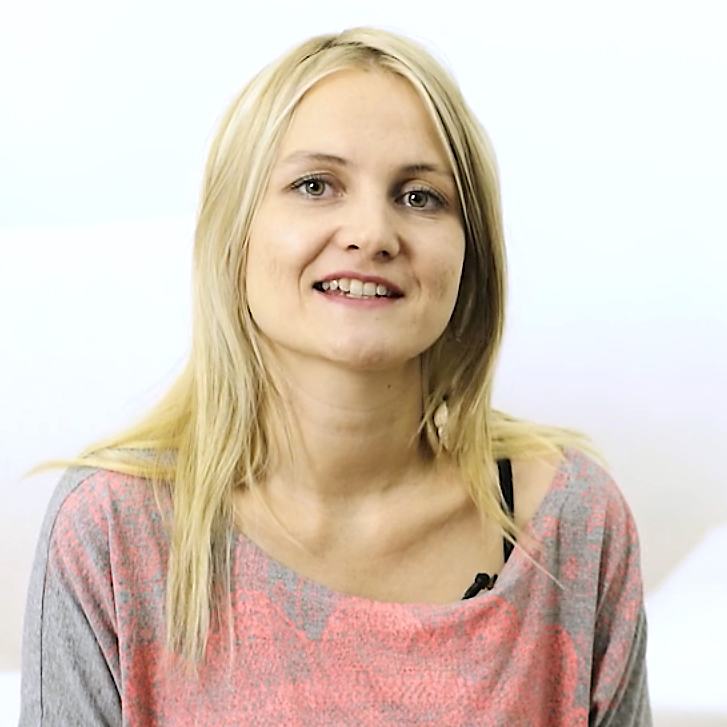 Stanislava Stiborová Mrázková
Lektorka Klubu ženy ženám
Expertka na online marketing, autorka knihy Podnikání z pláže a stejnojmenného online kurzu. Inspiruje lidi, jak žít svobodně, radostně a naplno, a učí je, jak využívat potenciál internetu a online marketingu k tomu, aby se mohli vydávat za svými sny a podnikat třeba z pláže.
Blog Ženy ženám je prostorem pro inspirativní články našich lektorek a dává prostor také dalším autorkám ke sdílení svých zkušeností.
Společně se tak můžeme dělit o rozmanitou ženskou moudrost a každá z nás se může stát ženou, kterou chce ve svém životě vidět.
Latest posts by Ženy ženám (see all)